Introducing the Ford Family
Service For Your Vehicle, Peace of Mind For You
Get the most out of your vehicle from the techs who know it best.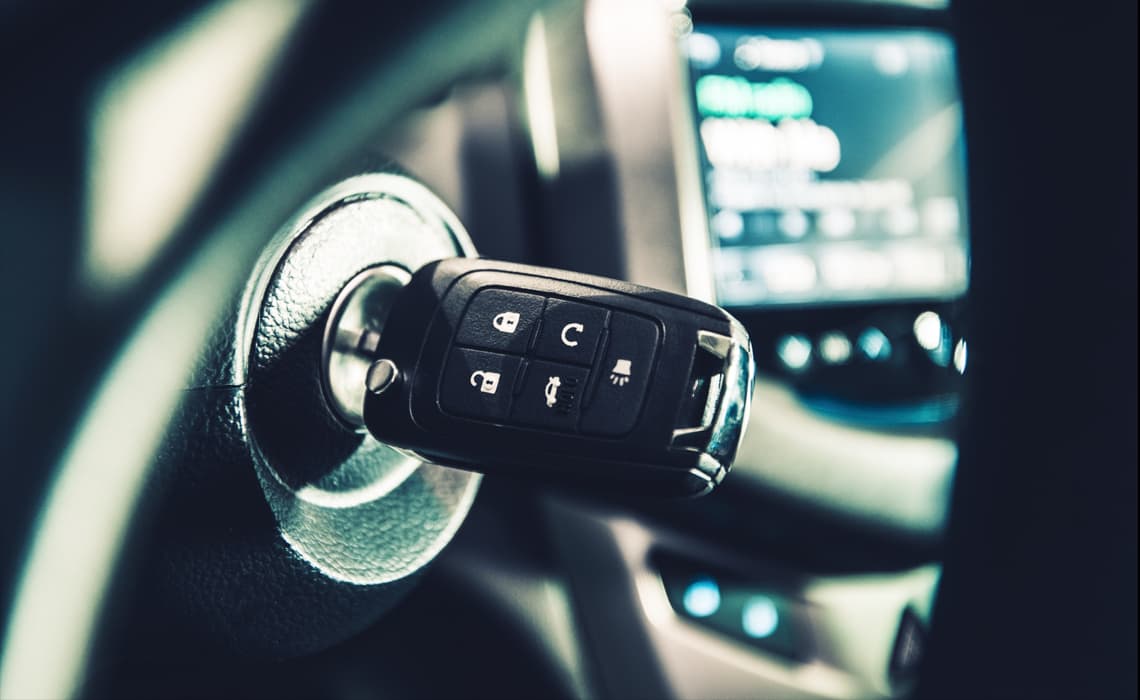 Sell us your car, even if you don't buy from us.
We're always looking for vehicles to stock our lot with. Get an easy, no obligation, online quote for your vehicle.
Start early, get approved online before you shop.
Fill out our quick credit application and we'll work with you to find the right vehicle that you can afford.
Built for the
Road Forward
Your job has never been tougher. And we'll be here to help you keep working. Ford Commercial Vehicles are engineered to withstand the severity of everyday on-the-job duty.
We're Here For You
Champaign Ford City always puts customers first!
Don't take our word for it: Read our reviews and see what everyone is saying.
Had my service done,explained what I would like to have done. Was introduced to Dan service department manager and Nick service department adviser. New the other manager for over 25 years. Dealerships were sold off this is the end result. They were professional, polite, pleasant to work with and I have no reason to go elsewhere.
I was at Ford city service yesterday to complete in issue that was covered by my extended warranty my service writer and I dealt with Nick made sure that all the issues involving this warranty repair were taken care of in a very professional way the service department is under new management I was very impressed with the way the new management handled my experience
Nick was very Professional, kind and helpful. The recall on my car was taken care of quickly and they even washed my car. Thank you
Excellent dealer with a fine truck and car line. Service work was done quickly and reasonable. They are very professional. Free car wash was appreciated.
Always there to help. With only the service you need. Derrick and his crew of outstanding caring dedicated individuals care about all your service needs.
I went in for an oil change, with out an appointment, and got in real quick. It wasn't long and the job was done. They asked if I wanted a car wash, but I didn't need one. At least they offered to wash the car. I am very pleased with the was I was taken care of,
Went in for an oil change, explaining I was going on a solo car trip. They were very reassuring that they checked everything and all was good. As an aside, all employees were masked for which I'm grateful. Service area very clean and car was returned to me clean and washed. Great service.
Recall was completed same day as appointment. Regarding the warranty problem, they had to order a part. It took about 10 days to get the part. Got notification the part was in on a Friday, scheduled appointment for the next Tuesday. Took two hours to install part and everything works as it should.
Again, service and a re-call fix was outstanding. Staff listen to my concerns, explain what needs to be done, all in a way that's easy for me, the proverbial "little old lady that only drives her car on Sundays", to understand. No pressure, no up-selling, just great service.
Matt Odom and team did a great job servicing my Lincoln MKC. It didn't take long, drop off was well organized, and my car was nice and clean when I picked it up.
The staff and service at Ford City is great. Things are uncertain at this time. It's always wonderful to have such honest hard working people to assist with your vehicle. Thks Ford City.
You worked hard. I did not wait for long time. Your business is friendly. If my friends need to find an auto service, I introduce them go to Champaign Ford City in Champaign.
Had a great experience at Ford City. Took the car in for a recall during the COVID 19 pandemic. Felt very safe while there and they were able to complete the job very quickly
Nothing but positive experience with Matt Odom and service on my F150 for many years. Matt knows his stuff and I've never felt anything but trust and respect for him.
Great service. First Ford I have purchased. Great communication. First time in service department. Friendly. I would recommend Ford City to anyone. I'm familiar with some of the staff. Good people.
Awesome and friendly service. They are going the extra mile. Thoroughly impressed. I would reccomend both the sales and service departments to all interested parties.
I took my vehicle in for an oil change and 35,000 service. Everything was done in less than 90 minutes and the service rep took the time to review everything on the service sheet. Reasonable price and good service.
First service for my new 2019 F150. I've been using Champaign Ford for a while. Traded my 2018 F150 in on a new 2019 last month. Brought it in for its first service. Quick service with no problems.
10 stars for John Hines and 10 stars for Melody in the cashier's office. Both made my first visit a great one. Keep up the great work!
Great service! Bought my first Ford at Ford City, it was an easy, no hassle deal. I just had my first service appointment. I made it online, ✔️, got to my appointment on time and was out the door in an hour or less. Clean place, comfortable waiting area and free WiFi.
Stopped in w/no appointment on MLK day to see if I could get my oil changed and tires rotated. Todd said they could but it would be a while, they dropped me off at home completed the work and picked me a few hours later. They are always friendly, helpful and accommodating
The customer service is always above and beyond and the trust I have with the staff provides for a stress free experience! Would highly recommend Ford City for any of your service needs.
The service department was well run—on time, efficient, honest (didn't try to sell me something I didn't need) and my final bill was actually less than quoted. Will use again for future service needs.
GREAT FRIENDLY SERVICE, BEAUTIFUL FACILITY, A CAR BREAKDOWN TURNED INTO A PLEASANT EXPERIENCE. CANT GET BETTER THAN THIS. NEW CAR SHOWROOM WAS A GREAT PLACE TO PASS THE WAIT TIME.
Excellent service! Service was able to get me in without an appointment because of emergency. Fixed it fast and perfect! They provided excellent and efficient service
Welcome to Champaign Ford City

Champaign's Favorite Ford Dealer!
When you choose this dealership, you choose a lifelong partnership with your dealer. We are committed to helping you find the right vehicle for you as well as preserving the performance, safety, reliability, and long-term value of your vehicle purchase. You can count on this dealership for an opulent service experience from the moment you enter our showroom. Visit us today at our address — our seasoned professionals are ready to answer any questions you may have.
This dealership strives to provide the best vehicles and service possible to the dealership area. Or experienced sales and service staff is available to help you find and maintain your next vehicle. Visit our showroom today and let us help you find your dream vehicle!
Contact Us
Located in Champaign, IL
701 West Marketview Drive - Champaign, IL 61822